The first-ever Sir Jackie Stewart Classic – presented by Rolex, at Thirlestane Castle, has delighted motorsport fans and raised more than £125,000 for global charity, Race Against Dementia.
Attracting crowds over 20,000, the event celebrated the career and achievements of one of Scotland's most iconic sportsmen with live-action, vintage displays and food and drink galore.
Held in aid of Race Against Dementia, the charity set up by Sir Jackie Stewart OBE to raise money for research into prevention and treatment for dementia, a disease that affects 50 million people worldwide including his beloved wife, Helen. The team hope to add more to the final sum over the coming weeks, as the final proceeds from the other aspects of the event are concluded.
Sir Jackie attended Scotland's biggest new motoring event all weekend alongside Lady Helen Stewart, sons Mark and Paul, and grandchildren. They were joined by Scottish sporting stars Dario Franchitti and Allan McNish, and TV celebrity broadcaster Lee McKenzie.
HRH Duchess of Wessex also attended, to share her support for the benevolent efforts.
More than 50 classic and contemporary cars sprinted up the Thirlestane Castle driveway over the weekend, including a Red Bull Formula 1 race car, which also had its own 'pit' garage on-site, a rare opportunity for motorsport fans. Sir Jackie thrilled fans by driving a 1969 Matra MS-80 02 along the track on both days – the car took him to his first Formula 1 World Championship.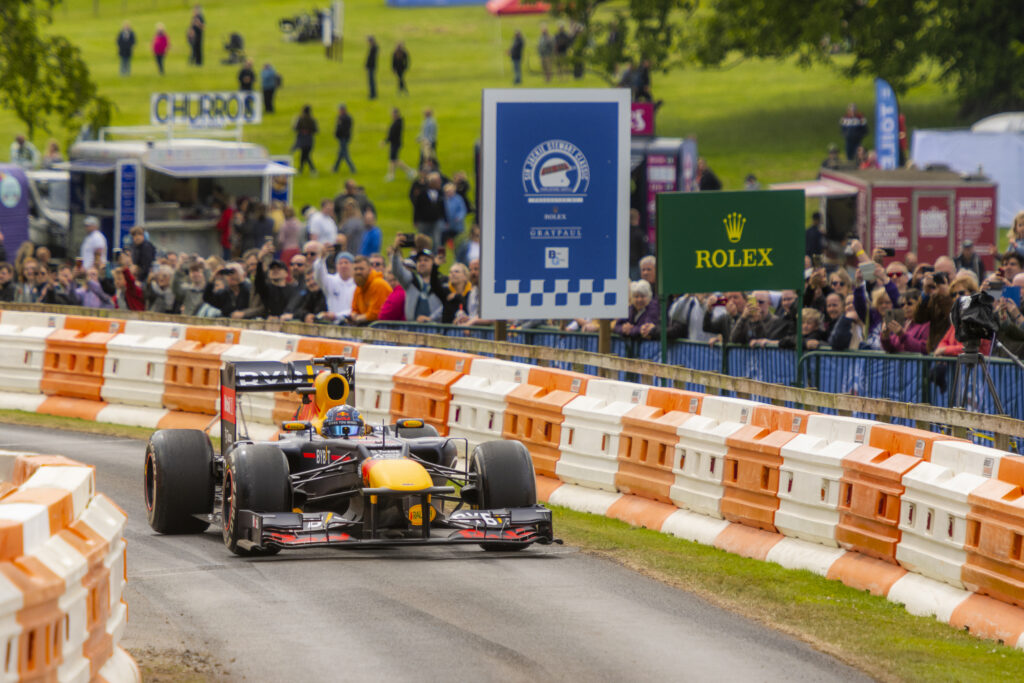 Former British touring car champion, John Cleland and local star Aiden Moffat from Dalkeith, who became the youngest driver to compete in the British Touring Car Championship in 2013, aged just 16, also participated in the sprint.
Sunday marked the 50th anniversary of the Borders Vintage Automobile Club (BVAC) which descended on Thirlestane with more than 1,000 vintage, classic and modern sports cars. Sir Jackie joined the celebrations by cutting a cake in the BVAC parade ring.
Friday saw another of Sir Jackie's skills in focus as 100 participants took part in the Sir Jackie Stewart Challenge, sponsored by Beretta and Eley Hawk. The event, organised by the Scottish Clay Target Association (SCTA), was a 'Down the Line' clay pigeon shooting competition.
Competition prizes included a Beretta 694 shotgun and bespoke Hamilton and Inches trophy for the 'High Gun' and Beretta 686 Silver Pigeon shotguns for each of the four class winners, alongside Eley Hawk cartridges for the top finishers. Scottish jeweller Laings provided a 2ct diamond-and-sapphire necklet influenced by the Scottish landscape, with a thistle- and stag-inspired centrepiece, as a prize.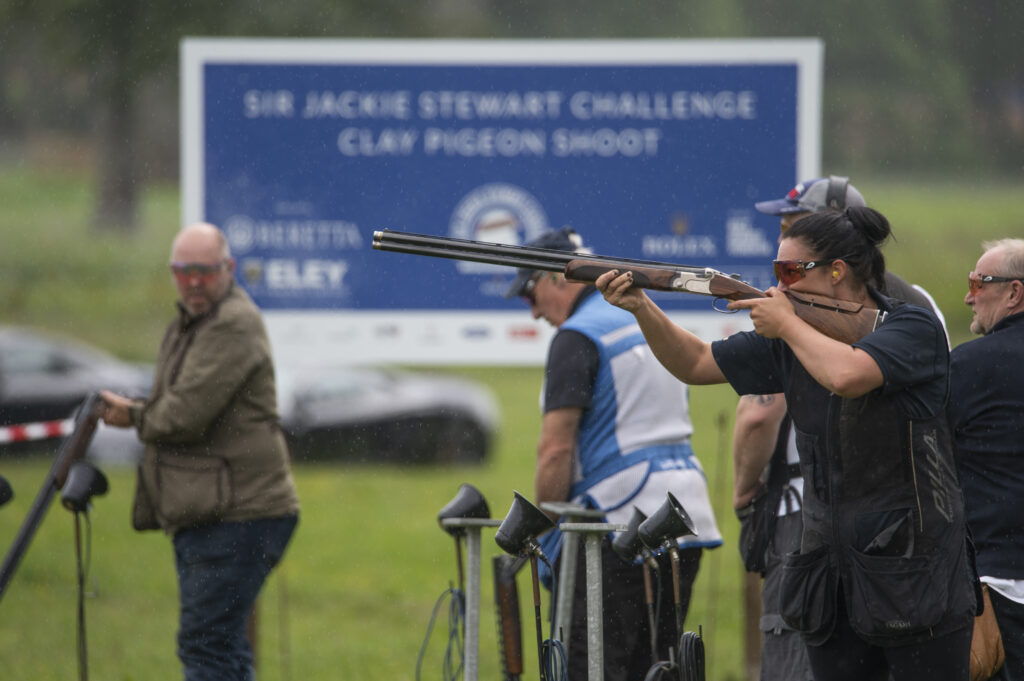 Elsewhere, Eyemouth High School took home the inaugural Jim Clark EV Motorsport Museum Trophy, which tasked young people with preparing an electric kit car (EV), before competing against other schools and colleges during the event, on the sprint track and via a 'wheel change challenge'.
Berwickshire High School, Hawick High School, Earlston High School, Selkirk High School, Eyemouth High School, Kelso High School and Borders College all participated. It is the first time the competition has been delivered in Scotland.
Sir Jackie Stewart OBE said:
"We had a tremendous attendance at the Sir Jackie Stewart Classic at Thirlestane Castle, considering it was the first event of its kind. The event has been way beyond my expectations. This is Scotland at its best. To have everyone here together in these wonderful settings raising awareness and money for such a vital cause close to my heart has been wonderful.

"Sadly, my wife was diagnosed of having dementia seven years ago.  It is a terrible illness, and the event was created to raise money to finance new, young, dynamic professors we have positioned all over the world. Race Against Dementia has financed the sharpest minds in the world of the new, young generation.

"The entire weekend was a remarkable success. I have every hope that we will do this again."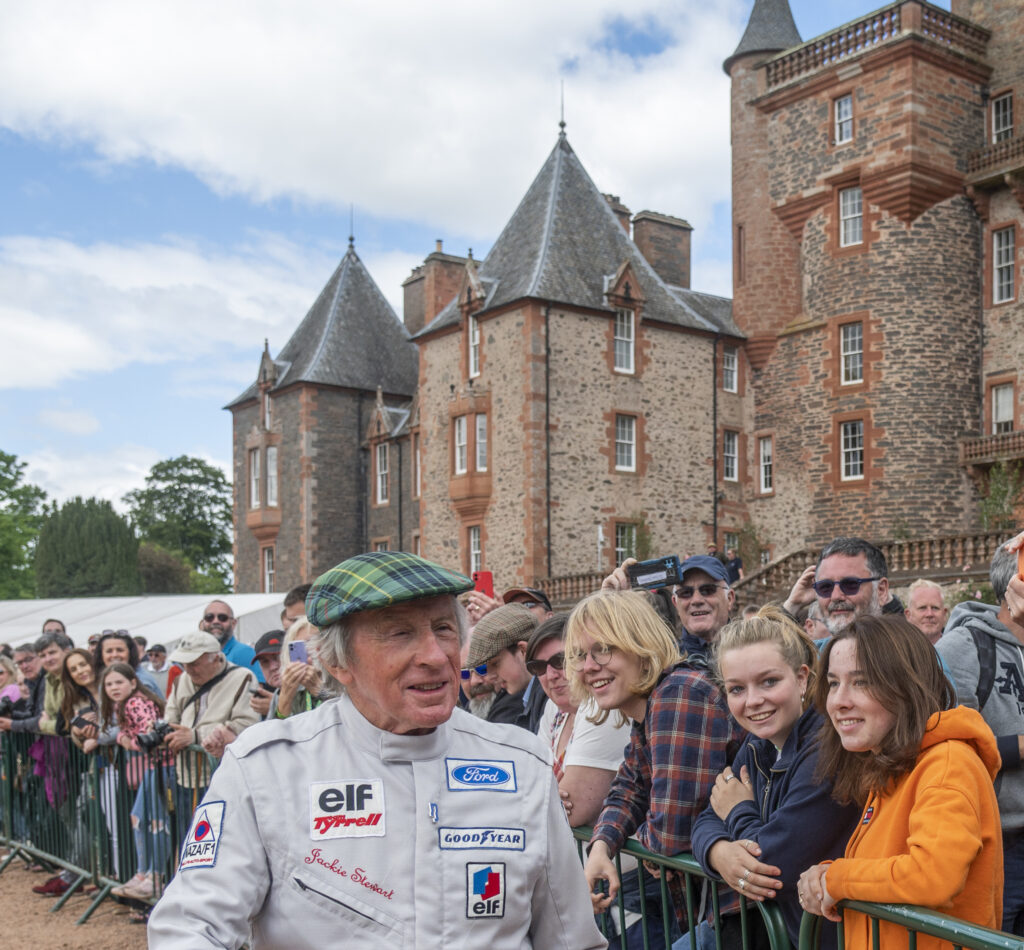 Edward Maitland-Carew of Thirlestane Castle added:
"What a wonderful first year for this event at our home. With support from Sir Jackie, his family and his team, we were able to display the biggest ever collection of his cars and memorabilia – from race suits to helmets and iconic cars – it was outstanding!

"As well as a new great day out, the event raised funds for Race Against Dementia, to support families like the Stewarts with this awful disease. We are delighted with what has been raised between the event and the silent auction so far."